FINNOMENA
INTERNSHIP
PROGRAM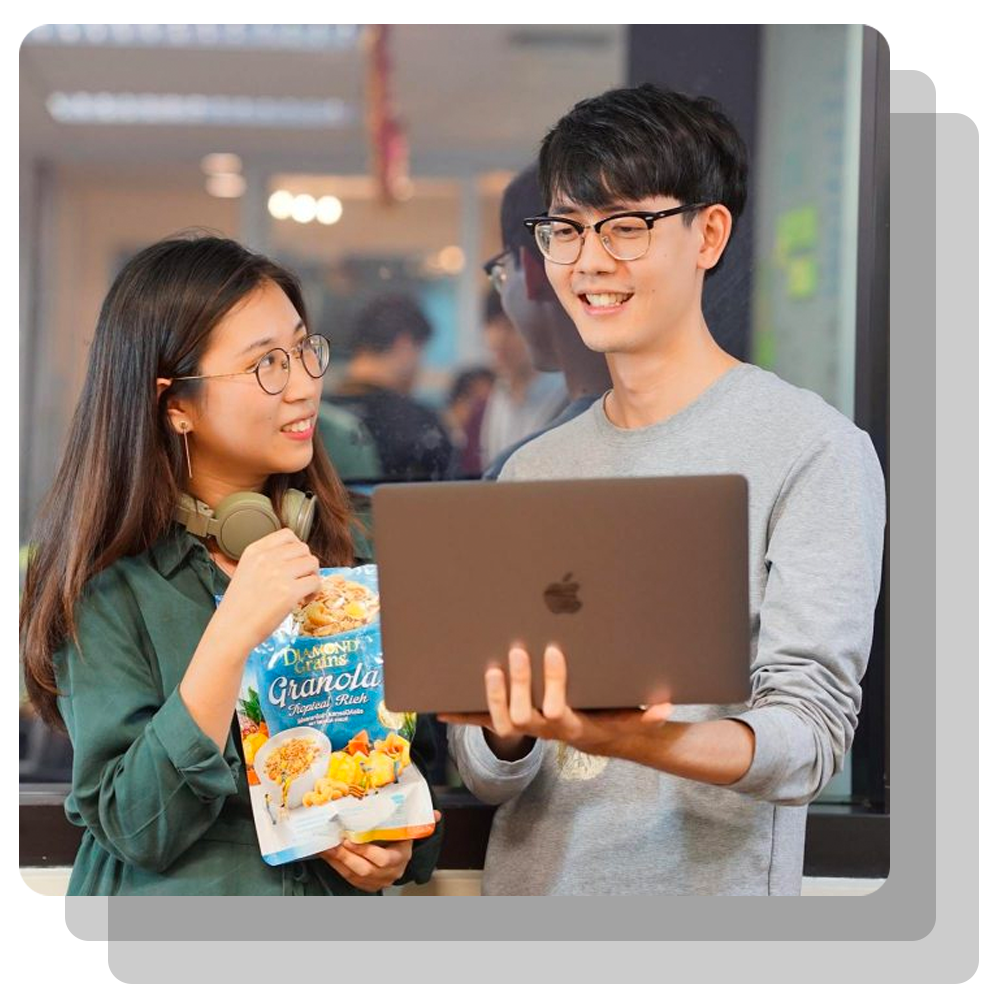 Help Us Shape the Future of Thai Investment
As a part of FINNOMENA, you will make a real impact by working alongside the industry's best mentors. Experience the FINNOMENA culture first-hand with the opportunity to learn and grow.
2023 Summer Internship Timeline
Deadline for 2023 Summer Internship Application
Application result is announced
Internship Demo Day & end of program
Eligible candidates must be undergraduate or graduate students who can participate in the internship for the entirety of the program. We welcome applicants from any major and department/faculty.

Please attach your evidence of related document in the email for application (University certification, Student ID or related documents)
Every participants will received internship allowance for 300 THB per working day

Flexible working time (up to your department) We will hold the "Internship Demo Day" (date will be announced later) that you can show and present your project during working with us to our executive management team and have further opportunity to become one of our key partner!
To apply, send your most recent resume and academic transcript to internship@finnomena.com . Don't fortget to specify the position and team
Portfolio Specialist Intern
Software Engineer, Full Stack - Intern
Software Engineer, Mobile - Intern
Site Reliability Engineer - Intern
Data analysis support, Events/activities support
It's an audacious, incredibly rewarding mission that our increasingly diverse team is dedicated to achieving. FINNOMENA is built around the idea that financial product and service should be fully accessible and available to everyone regardless of how much wealth people have.
We empower millions of investor to unlock their investment potential and striving to achieve more with their hard earn money. With new technologies, we aim to make our product and service available to as many people as possible. First start in Thailand and will soon expand our business overseas.
If you are individuals who strive to achieve more for others, care for those who have not and want to make the world a better place for everyone. Get your heart ready because you are invited to the party!